The most effective IoT management tool for your business
Enhance your device communication, data collection and visualization from on-premise to cloud
The growing number of integrated devices and the expanding amounts of live device data require unique solutions to visualize validated IoT information.
Grape's IoT solution provides enhanced management system to integrate any smart devices with two-way communication. The platform monitors, acquires, and processes all data live coming from the integrated IoT devices, which means the operator has information on the devices' performance throughout the entire device lifecycle.
The platform provides flexible levels of IoT monitoring with rule automations, diagnoses, alert management and setting maintenance appointments. Enhanced analytics dashboard ensures to receive all statistics and reports on time. The solution enables manufacturers, operators and administrators to make effective decisions based on live data.
The platform operates on-premises and with cloud services; therefore, Grape's process automation solutions allow you to control billions of connected devices on unprecedented levels.
Explore Grape IoT Platform
Add any type of IoT devices to the platform
Grape IoT platform enables companies to monitor, control, diagnose and troubleshoot any kind of IoT devices in the system. Devices can be added into device groups to create custom rules for all by one click. The system supports lightweight IoT protocols for device connection, like MQTT.
Set up rules for your IoT devices
The system helps IoT managers to send commands directly to implemented devices. With custom automation, Grape's IoT platform significantly reduces operating expenditures, improves the quality of operations, and enables a self-managed IoT ecosystem in the organization.
View live statistics on analytics dashboard
Grape IoT platform analytics provides everything you need to know via its custom dashboard to get a deep understanding and intelligence of the arriving IoT device data. All information is available in the map view as well, to receive analytics geographically based on a single device or device group.
On-premise installation possibility
Grape's IoT system enables organizations to manage their IoT platform in their private network. Some companies are unable to transmit valuable data through public cloud due to security concerns, on-premise IoT platform is a great opportunity to integrate IoT devices quickly and efficiently.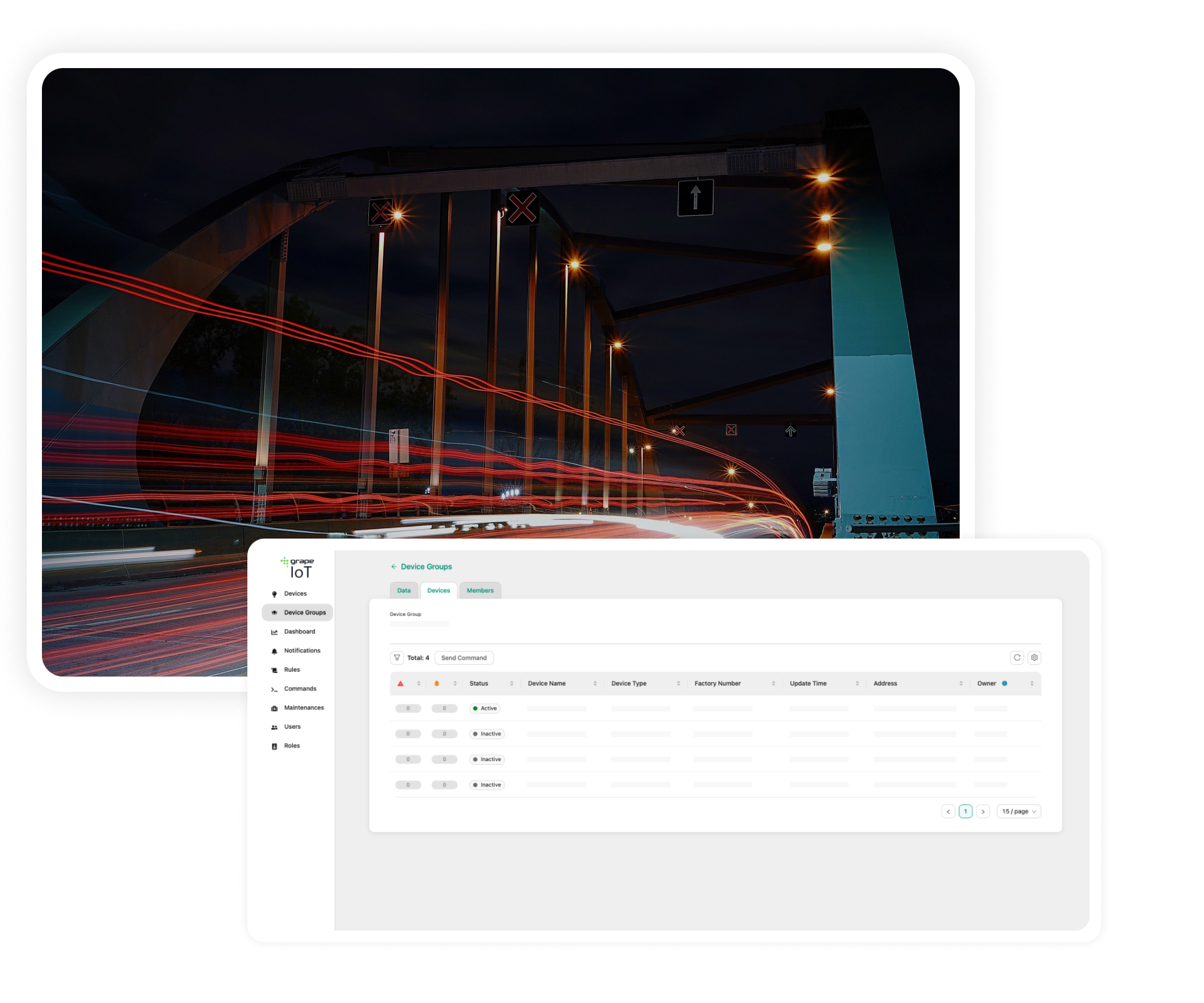 Explore the features of Grape IoT Platform
It's never been easier to get a broad view of the information of implemented devices. The platform enables better monitoring and decision-making for various business cases, such as smart cities, agriculture, fleet, smart buildings, energy, utilities, retail and so much more.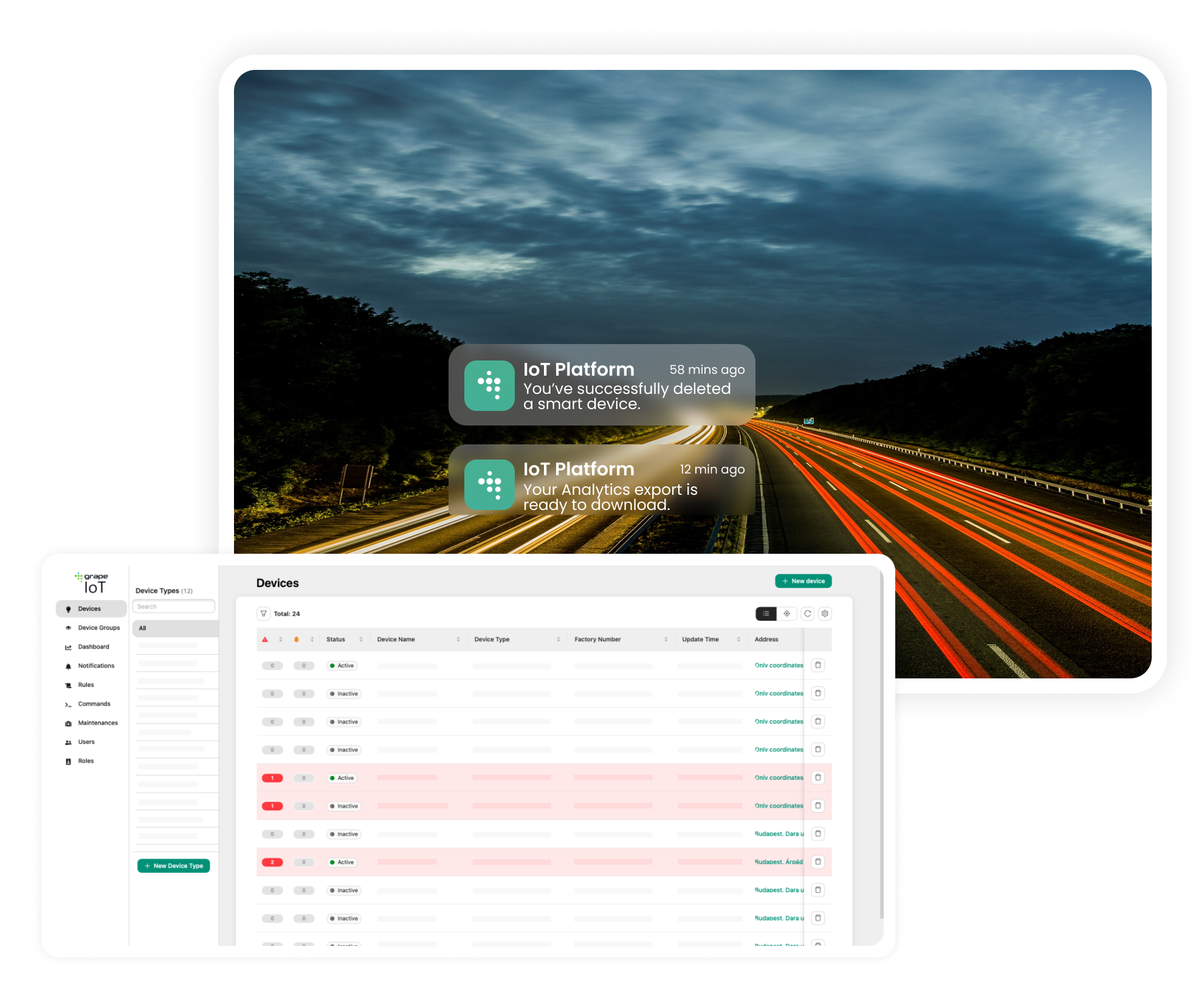 Are you ready for a better, more productive business?
Stop worrying about technology problems, focus on your business! Let us provide the development you deserve.
Related posts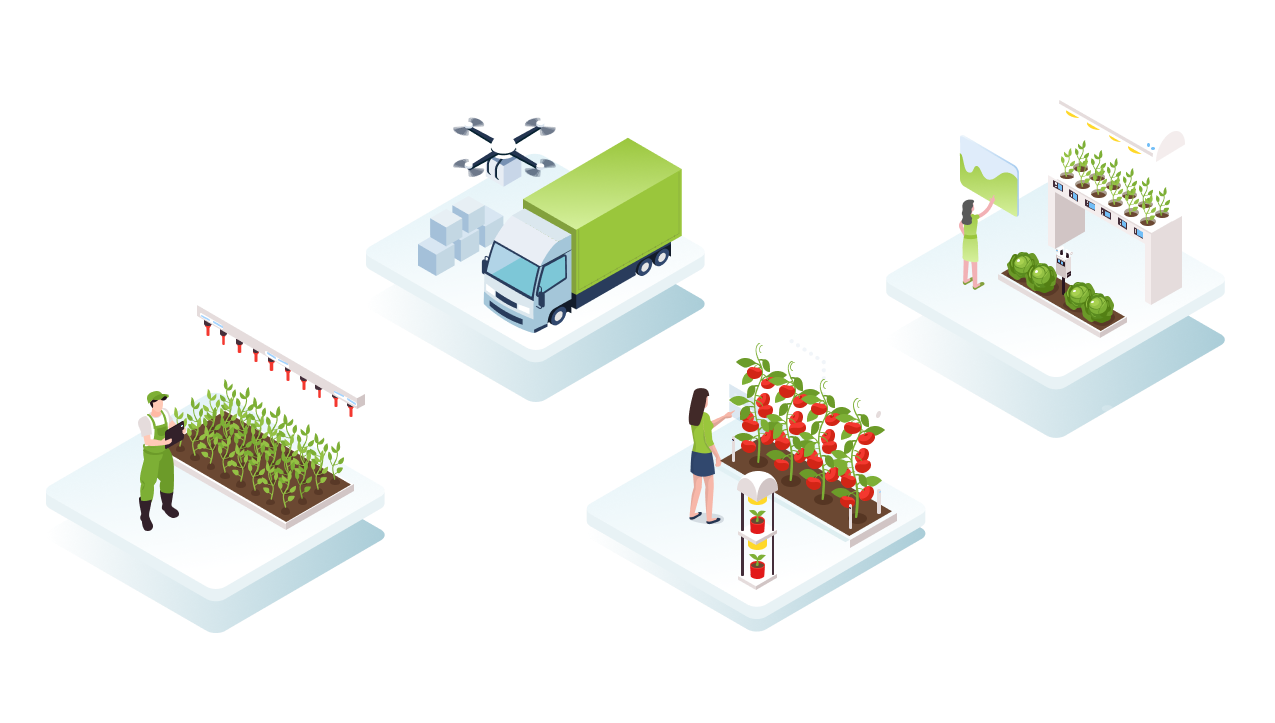 Smart Farm: a digital model for IoT-powered agriculture
In the vast expanse of modern agriculture, a quiet revolution is underway, promising to reshape how farmers grow, manage, and harvest our crops. This transformation leads to smart farming with the power of the Internet of Things (IoT), which holds the potential to propel agriculture into a new era...