Comprehensive platform to forecast the production of solar PV systems
With Meteo, the user can predict the energy production, scheduling, and remeasurement of the installed solar panels, giving a realistic picture of the future operational efficiency of the system. With the development of Meteo, Grape Solutions aims to enable the user to quickly generate forecasts and schedules using a built-in algorithm, all in a clear and easy-to-use interface. The built-in algorithm allows for intra-day correction and operates future forecasts and schedules based on a predefined schedule.
Meteo integrates with an algorithm created by Budapest University of Technology and Economics (BME) experts and four weather forecasting systems: the National Meteorological Service, ClimaCell, Solcast and IBM Weather Data international platforms to produce the most accurate forecasts and schedules possible.
Explore the benefits of Meteo
PV solution for immediate deployment
Meteo is a turnkey solution for companies and individuals operating solar PV systems to accurately forecast expected production.
Schedule operations with built-in algorithm
The interface can operate the solar farm based on a predefined schedule, therefore, the system produces electricity for the local community, industrial park or household in the most efficient way possible.
Compliance with local guidelines
With Meteo, the solar PV system can manage its energy production in compliance with the legislation, i.e., ID (Intraday) and DA (Day Ahead) schedules can be sent to local energy company in the correct format.
Find out more features of Meteo
Turnkey platform for your business to manage solar Photovoltaic (PV) systems at one place.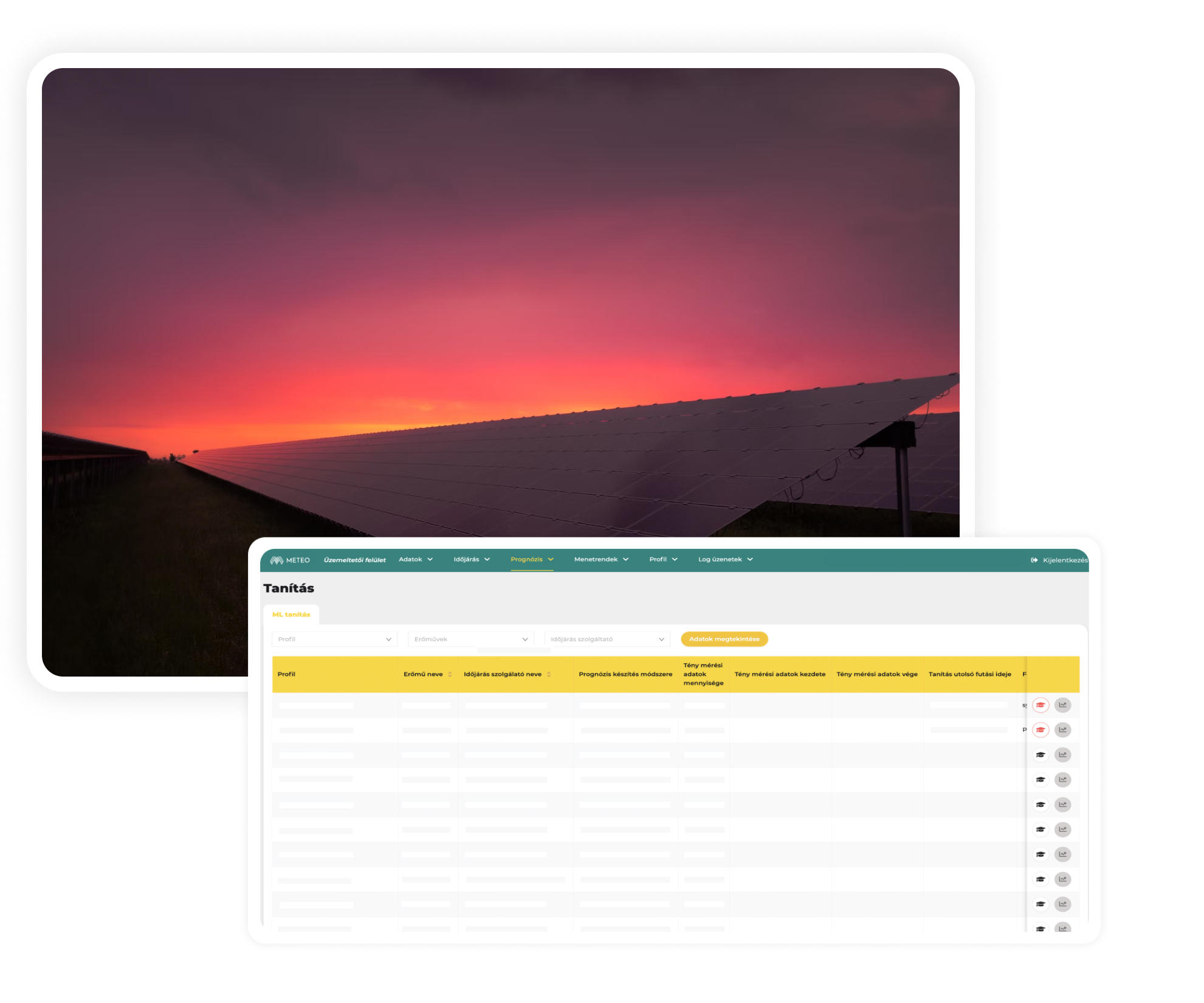 Are you ready for a better, more productive business?
Stop worrying about technology problems, focus on your business! Let us provide the development you deserve.
Related posts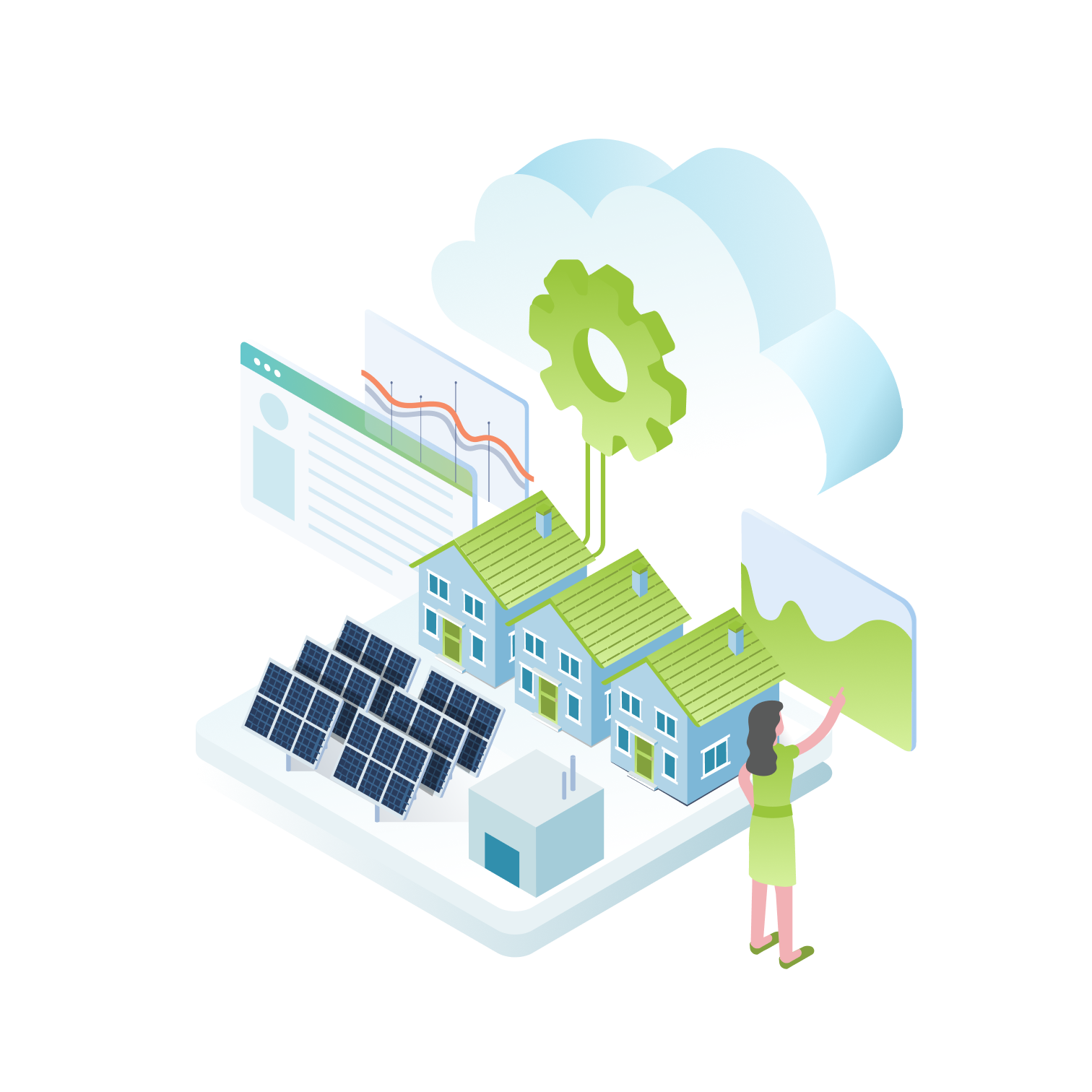 Emerging trends for energy communities: shaping the future of sustainable societies
As the world accelerates toward sustainable energy solutions, energy communities play a crucial role in green innovations run-up. From peer-to-peer energy trading to microgrids and beyond, a new wave of emerging trends is reshaping how communities generate, share, and utilize energy.
METEO energy management software was developed as part of FIEK, with the financial support of the NKFIH.