Unlock the potential of Microsoft Power BI
Optimize and visualize data sources tailored to your business needs
Today, enterprise decision-making is unimaginable without data-driven business intelligence and the proper processing of data. As the volume of data constantly changes, companies need a business intelligence solution that saves time and resources, providing business analysts and decision-makers with up-to-date information. Grape Solutions' business analytics solution, DMPA, provides a reporting platform to help organizations to analyze the data more efficiently.
DMPA's data analytics interface provides an agile, comprehensive data analytics platform for companies' decision-making processes using Microsoft Power BI. It enables business analysts to perform their reporting tasks independently without the need of furthers developments.
The dashboard visualization allows the analysts to instantly see the business context of the data, which can then form the basis for subsequent business goals and ambitions. All the information in the system is based on trusted sources, and data is updated in real-time using Power BI.
The system can be flexibly extended with additional data processing software (e.g. Microsoft Excel) and reporting tools to meet your business needs. The security of the interface is ensured by the assignment of rights and all operations on the interface are backed up, therefore, in the event of a schema change that is incorrect, any previous state can be restored.
Explore the benefits of DMPA
Self-service dashboard
DMPA provides a convenient self-service interface for business analysts to process enterprise data requests. Whit the Pivot Tables or visualizations, analysts can create business models and reports independently without needing external developers.
Available on multiple interfaces
DMPA is available with multiple interfaces that contribute to a variety of business intelligence processing data from other sources. DMPA can also be implemented with Microsoft Excel, Azure or Office 365 solutions, depending on the company's data analysis goals and the amount of data to be processed.
Access reports from anywhere
Business analysts can be easily reach reports and statements created in DMPA anytime, anywhere. The platform updates data in real-time to generate accurate reports automatically. DMPA makes it easy for teams to collaborate, as team members can work on any file simultaneously without losing data.
Find out more features of DMPA
Comprehensive data analytics platform for companies' decision-making processes using Microsoft Power BI.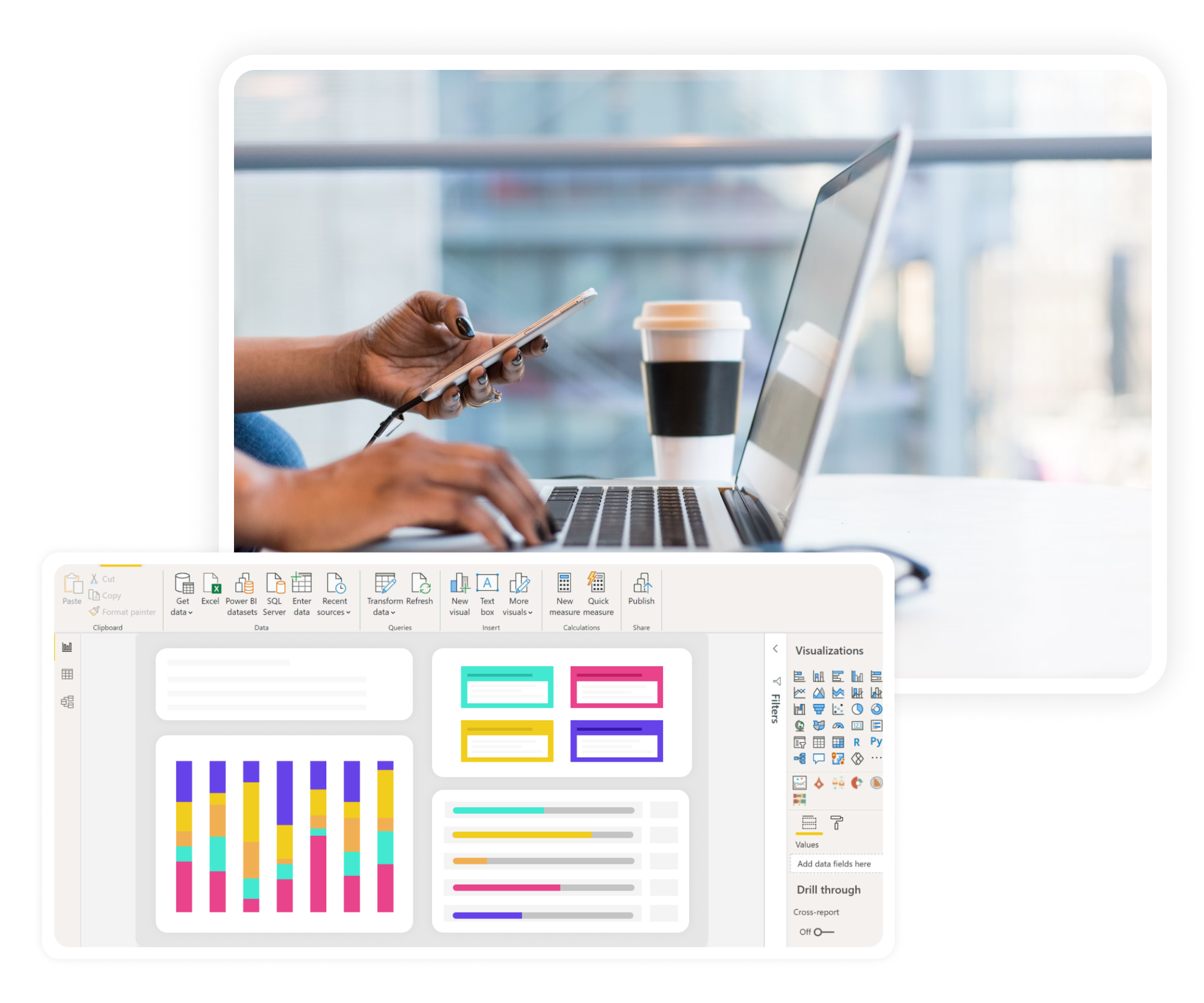 Are you ready for a better, more productive business?
Stop worrying about technology problems, focus on your business! Let us provide the development you deserve.
Related posts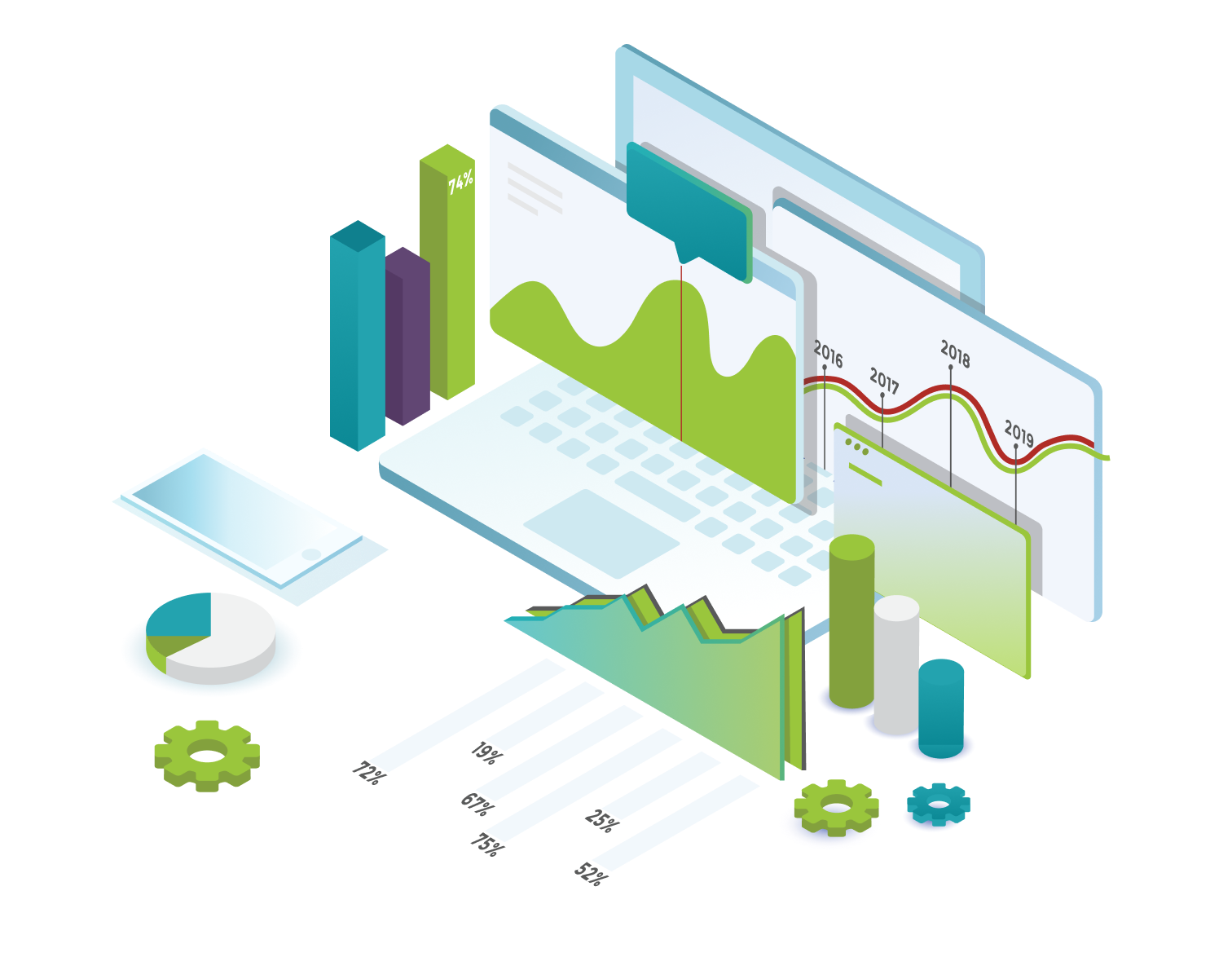 What is the difference between Business Intelligence and Reporting?
We often mean the same for reporting and business intelligence as they help businesses analyze their performance based on Big Data, but they belong to distinct usages. The risk of not identifying the differences may result in using the wrong tools for the given task.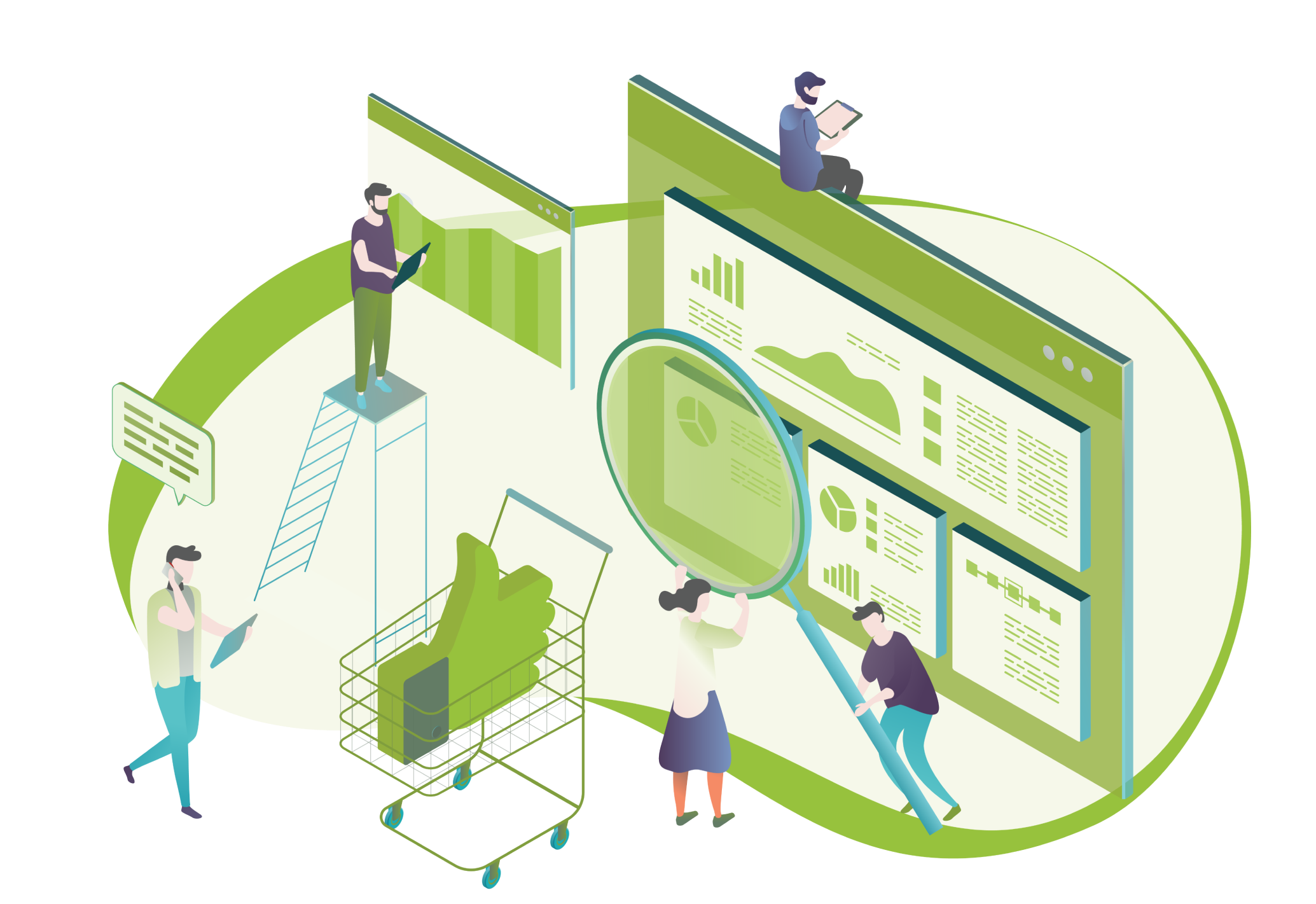 The value of business intelligence for every organization
The rapid growth of new technologies and innovations make the global market even more competitive, and to remain visible, businesses must use ingenious tactics. Companies must develop methods to understand and take ownership of Big Data to stay relevant in a given market segment. Business...