Ederena
Comprehensive platform for energy communities
Grape Solutions' Ederena platform enables real-time communication and data collection with smart devices (smart meter, solar panel unit, energy storage) for members of the energy community (households, companies, municipalities). Ederena uses Machine Learning to determine the expected production and consumption in advance.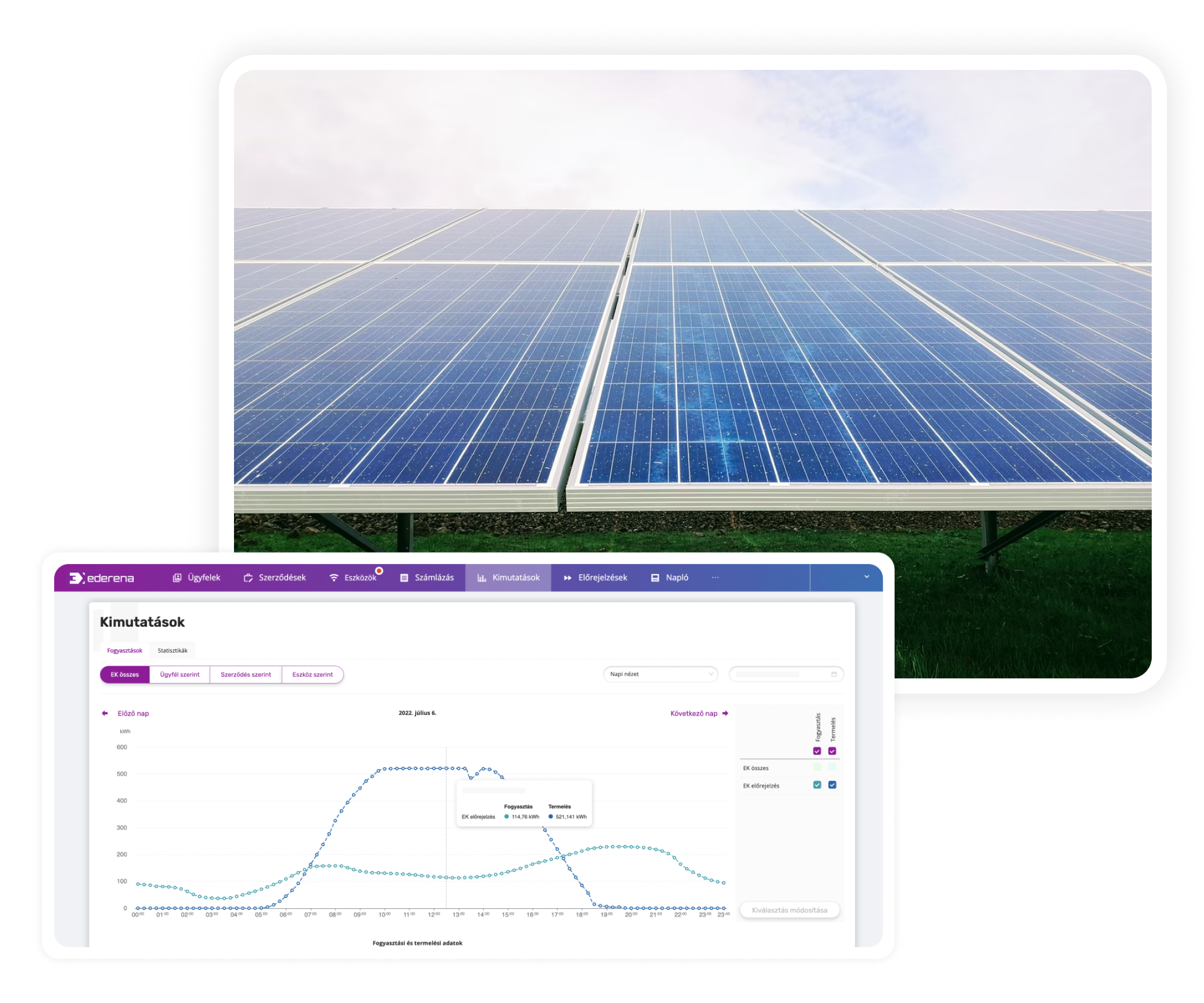 Meteo
Solar energy production forecasting tool
With Meteo, the user can predict the energy production, scheduling, and remeasurement of the installed solar panels, giving a realistic picture of the future operational efficiency of the system. With the development of Meteo, Grape Solutions aims to enable the user to quickly generate forecasts and schedules using a built-in algorithm, all in a clear and easy-to-use interface. The built-in algorithm allows for intra-day correction and operates future forecasts and schedules based on a predefined schedule.