Grape's white-label app makes electric charging the easiest thing to do. The user has access to all stations provided by the operator; on the map view, the user can choose from various locations based on the agreement with the CPO.
When a station is selected, every charging information is accessible, such as charging fees, the route towards the station, and with social activities, users can see others' ratings; therefore, they get a broad overview of the charging qualities.
With implemented sensors, users always have access to live data, for instance, if the desired station is occupied, but no charging occurs. When charging is available, the user only needs to tap on "Start"; when the charging is finished, the payment is completed successfully by the registered payment method, and the user receives the invoice simultaneously.
The mobile application received the "Application of the year" award in 2020.
EV Roaming, find charging places anywhere you go
Depending on the charging point operator and the mobility service provider, the application is scaled to display thousands of charging points simultaneously. The charging points are clustered into cities and countries, making it more convenient for drivers to find the perfect charger on the route.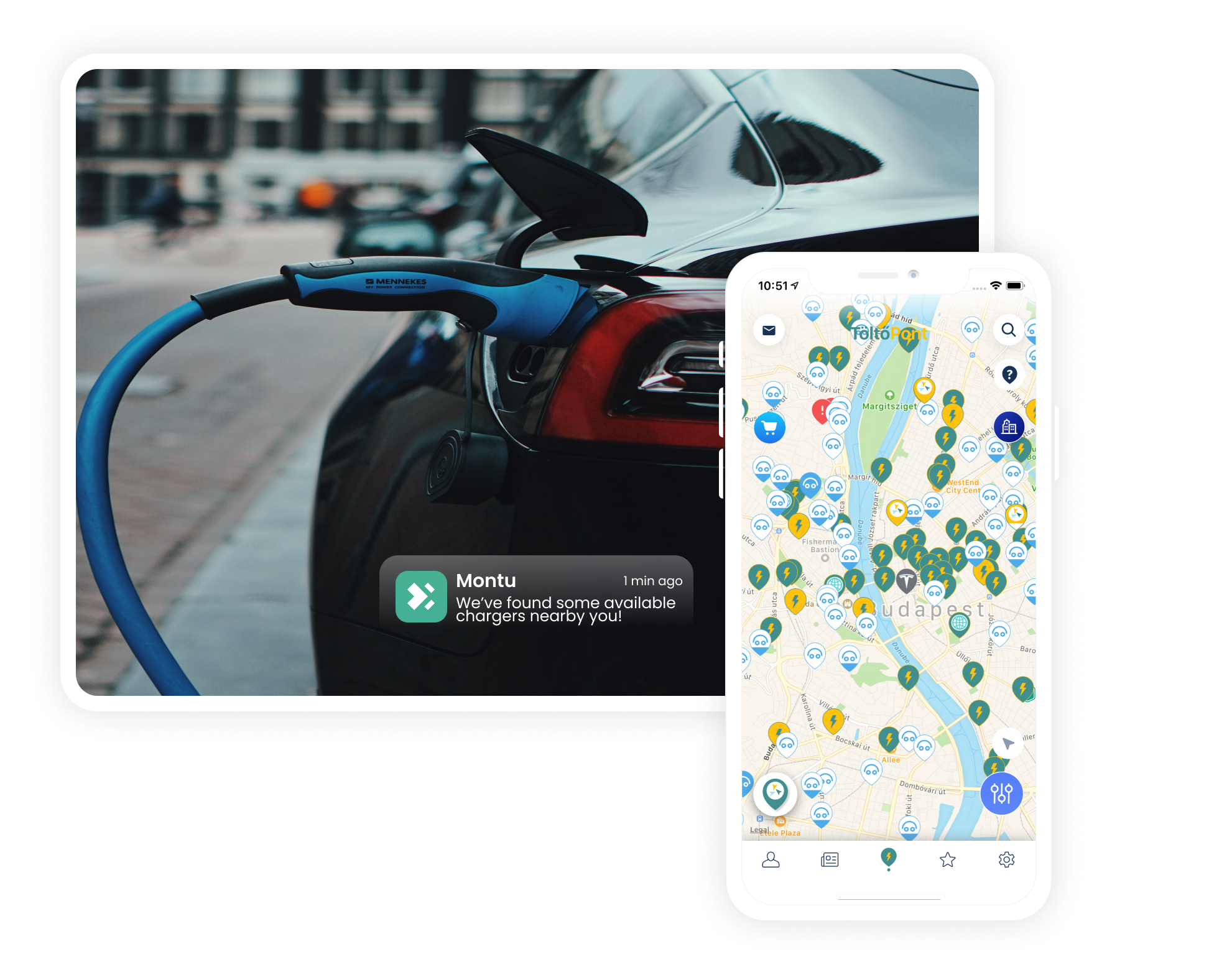 Live station charging information
Users can filter charging points to search for specific parameters such as connector type, free charging, paid parking, location, loyalty discounts and more. Once the user starts the charging, live timer and charging fee estimations are available in the app.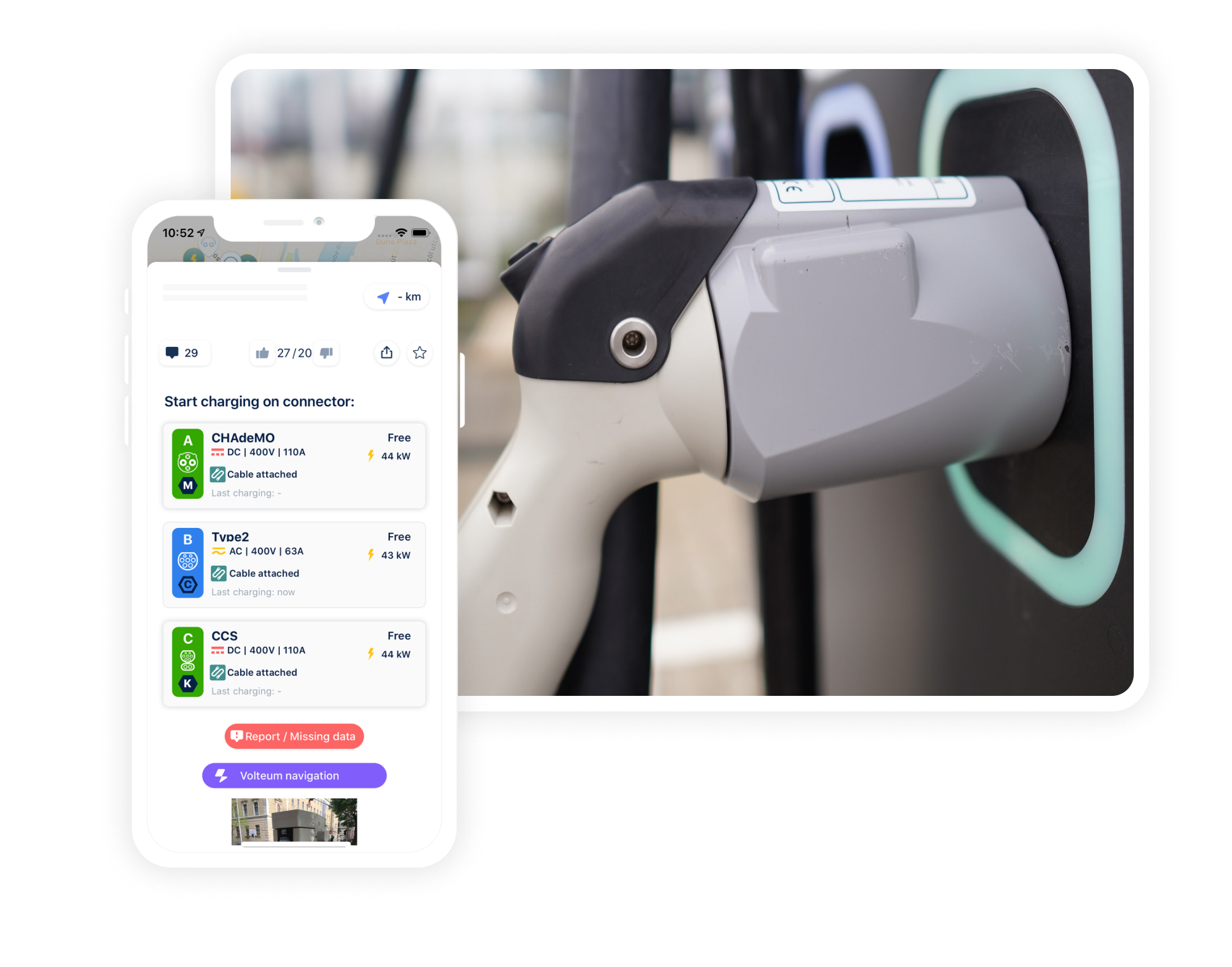 Private and public charging points
Montu app also shows private charging stations on the map if a B2B industry partner is willing to open their charging facility to visitors. Enabling private stations help facility owners to increase their revenue and ensure the highest EV charging quality to their colleagues and visitors.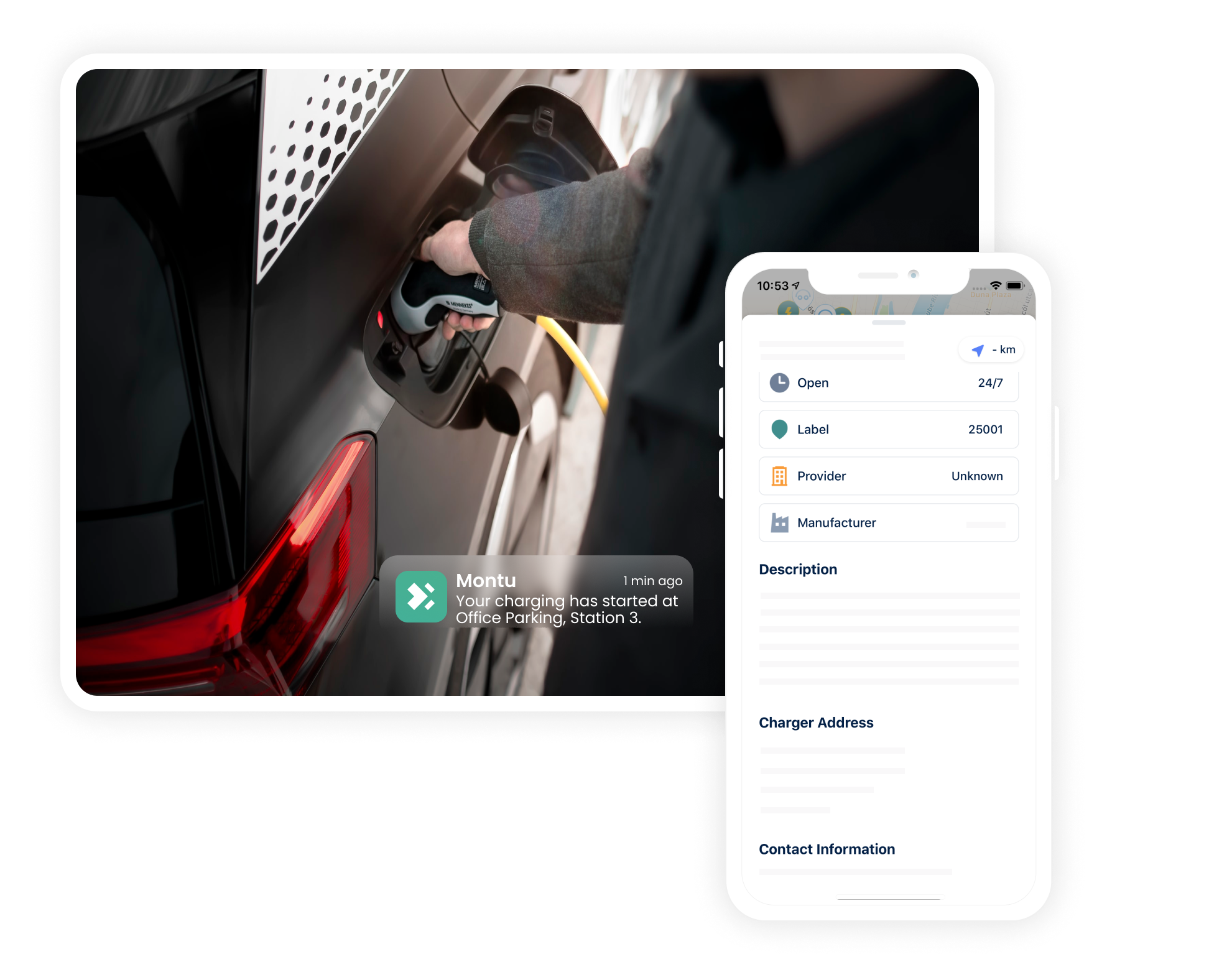 Pay after you charge
Montu technology doesn't book any fee for registered users during the charging process; the user pays for the exact amount of charging after the process is finished. The payment booking system is only applied for non-registered users. Montu offers complete monitoring for successful and unsuccessful transactions, including paid and free charging sessions. Our Dept management system allows tracking and notification of overdue payments due to technical errors (99.96% successful payments).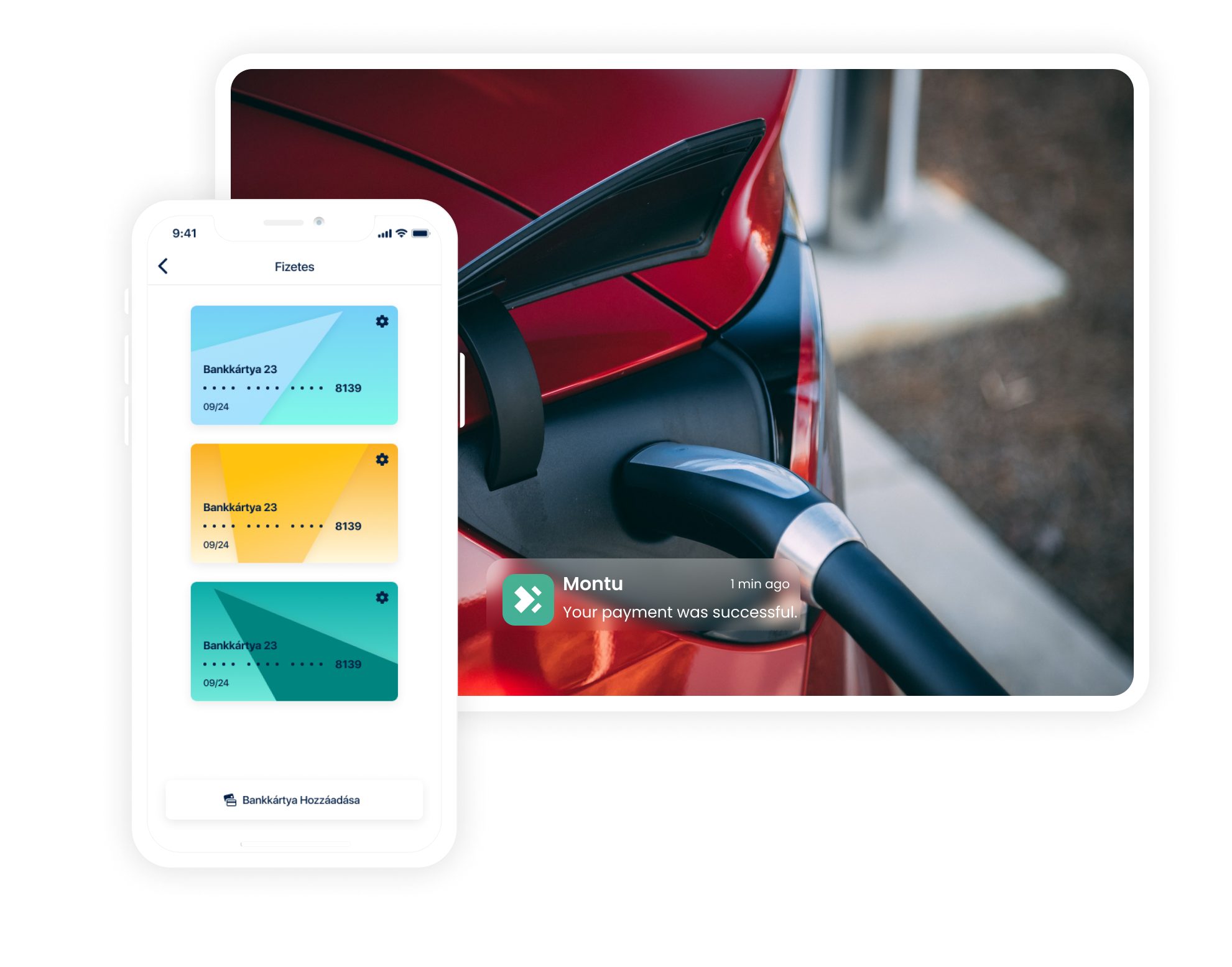 What's more
Live Status Check & Booking
Add your review
Report incorrect or missing charger data
Start onsite of offsite parking
Collect points after charging
Add Montu to your smart watch
Start charging on CarPlay
Add the app as custom widget on the screen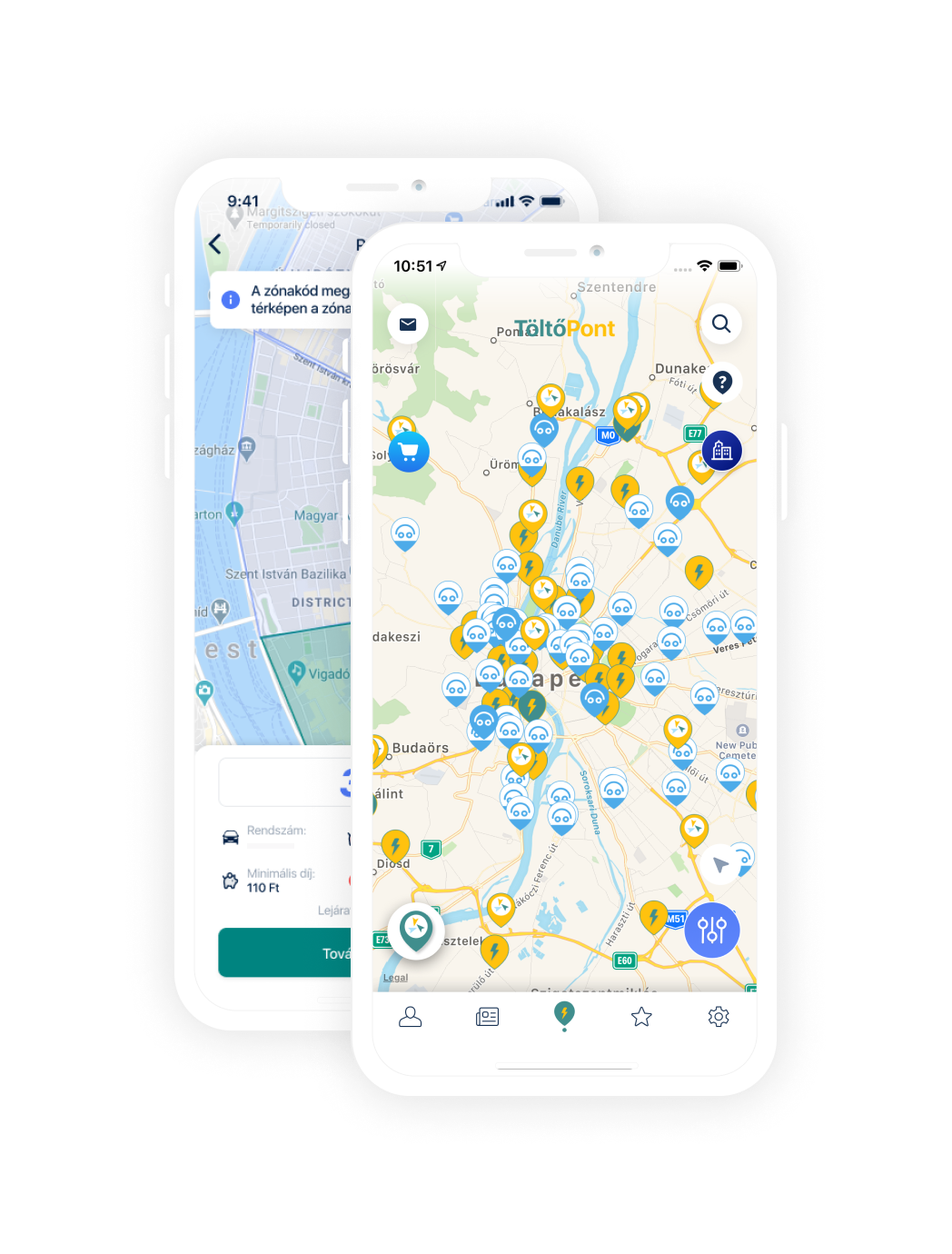 Are you ready for a better, more productive business?
Stop worrying about technology problems, focus on your business! Let us provide the development you deserve.