Grape Solutions has developed a complex management platform that covers all the necessary information needed for seamless operations. The robust software keeps operators informed on time and receives all issues or feedbacks deriving from the drivers' side.
Montu admin platform has Power BI integration, which provides detailed reporting tools, from payments, discounts to electric charging issue tendencies. In B2C segment, operators can create in-app messages and push notifications to inform drivers on time. Marketers also can generate discount codes for given marketing campaign purposes to enhance EV charging rates.
Montu platform also enables energy providers, car manufacturers, and facility owners (i.e., office park, logistic zone) to publicly share their private electric vehicle charging services on one shared EV network. In reality, it means that owners don't have to invest in stand-alone applications and admin platforms to enable one-tap chargings for their tenants, private charging points become visible in the partner's app, and the owner receives access to the given stations.
Scalable turnkey platform
Montu's white-label EV charging EMSP software makes it easy to manage CPO connections with OCPI protocol.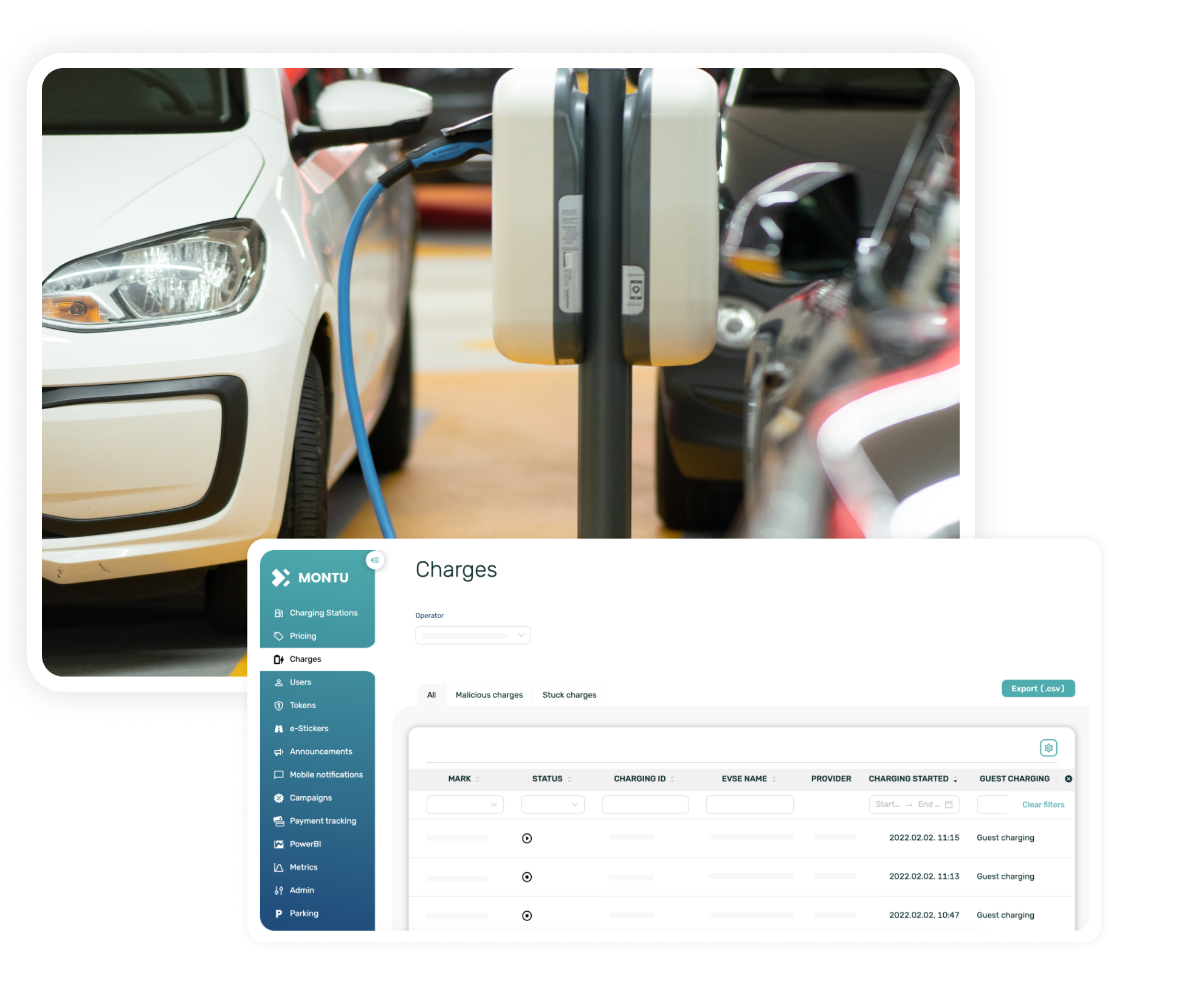 Manage charging points remotely
Remote management of OCPP EV charger depends on the model the owner implemented at the facility. Grape's IoT solutions provide comprehensive management exposure for CPOs.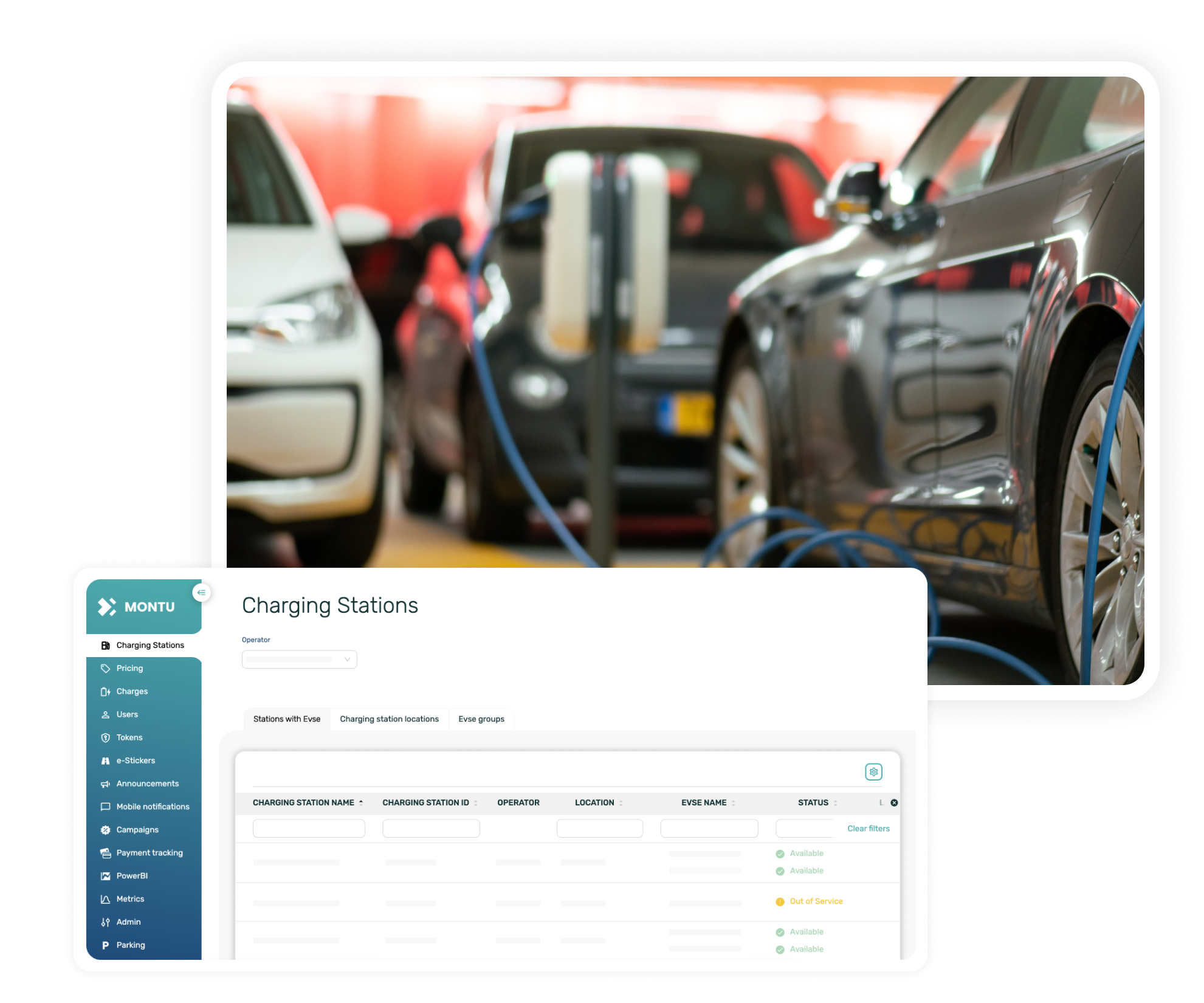 Set dynamic pricing
Montu platform helps charging point owners to change pricing at the EV stations easily. Besides setting payment-free stations, owners can set subscription packages based on pre-defined prices.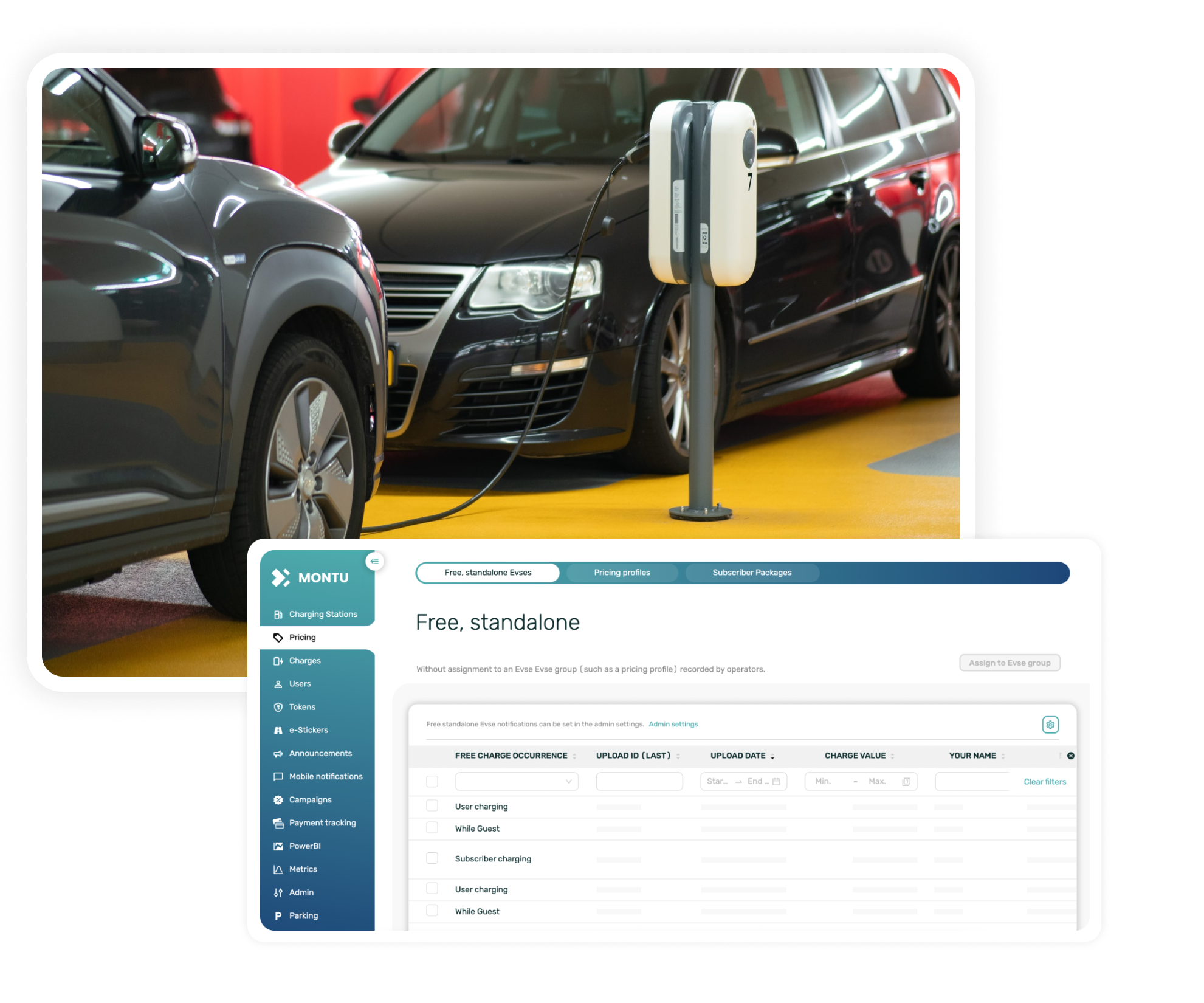 Send notifications
In-app and push notifications are also available to send for registered users. Users receive automated push notifications when the charging has started and finished.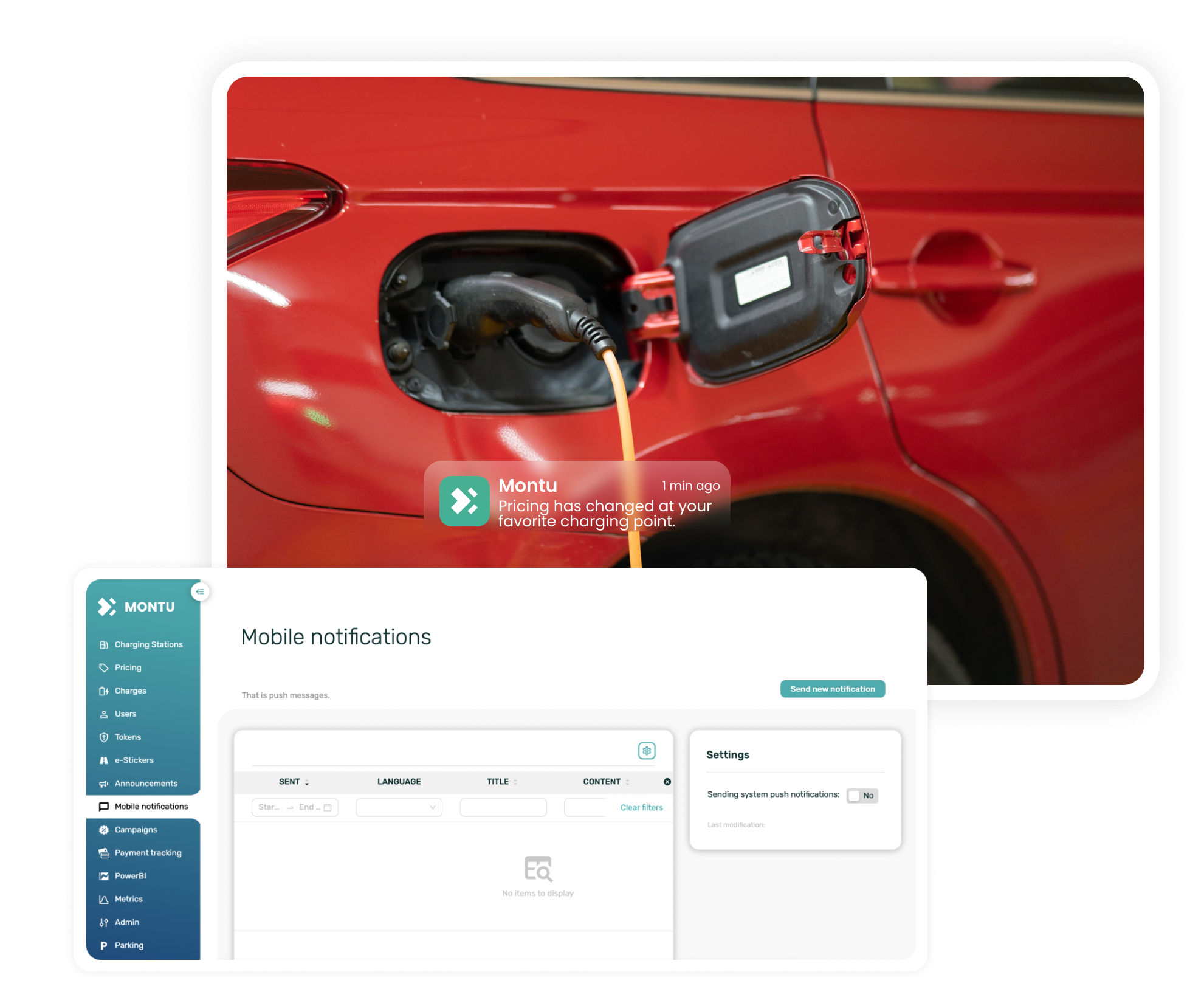 Create marketing campaigns
The EV platform provides huge potential for marketing managers to create seasonal or recurring coupon campaigns for app users. Platform managers can generate coupons for drivers to increase commitment towards the brand.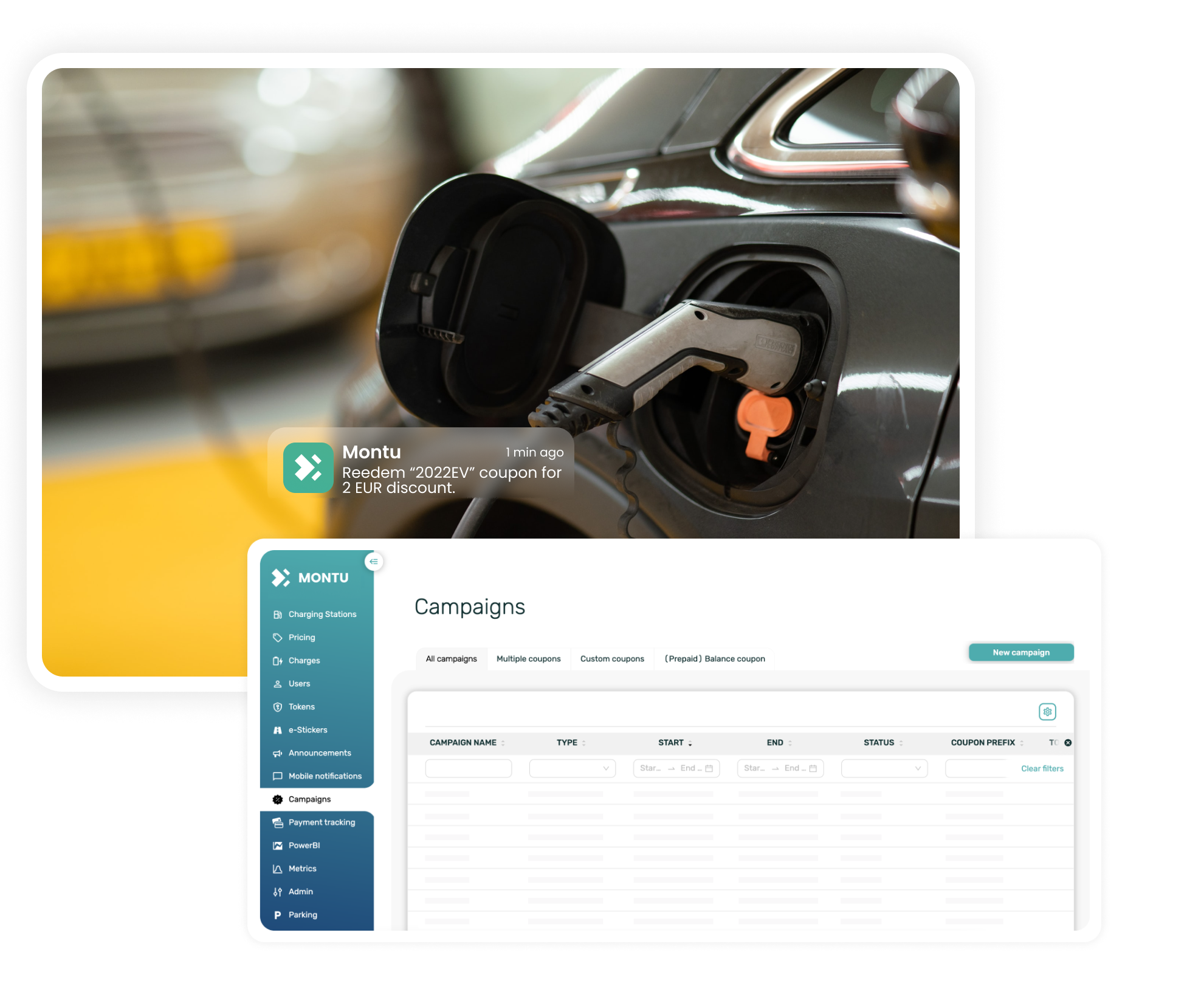 Custom reports
Montu platform can integrate with Power BI to provide enhanced dashboards and predictive analytics for charging point operators. Clients can choose pre-set analytics or unique statistics to receive all helpful information right away.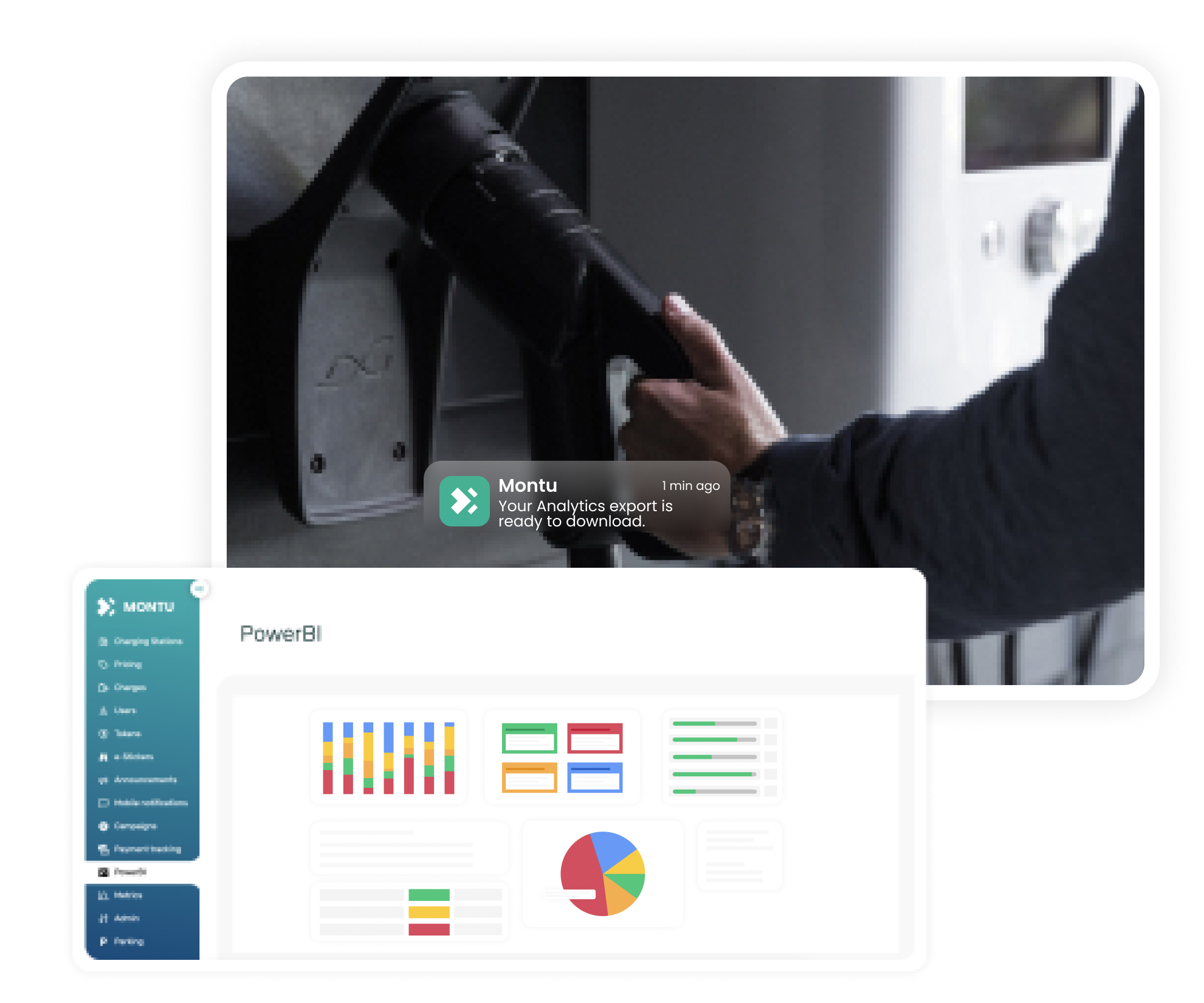 Mobile app for your users
Grape's white-label app makes mobility the easiest thing to have.
Provide your users an all-in-one mobility app
EV Roaming accross countries
Quick, cashless payment
Activate onsite or offsite parking, tolling features
Enable gamification for loyalty points
Start charging on Smart Watch or CarPlay
Add Montu as custom iOS widget to screen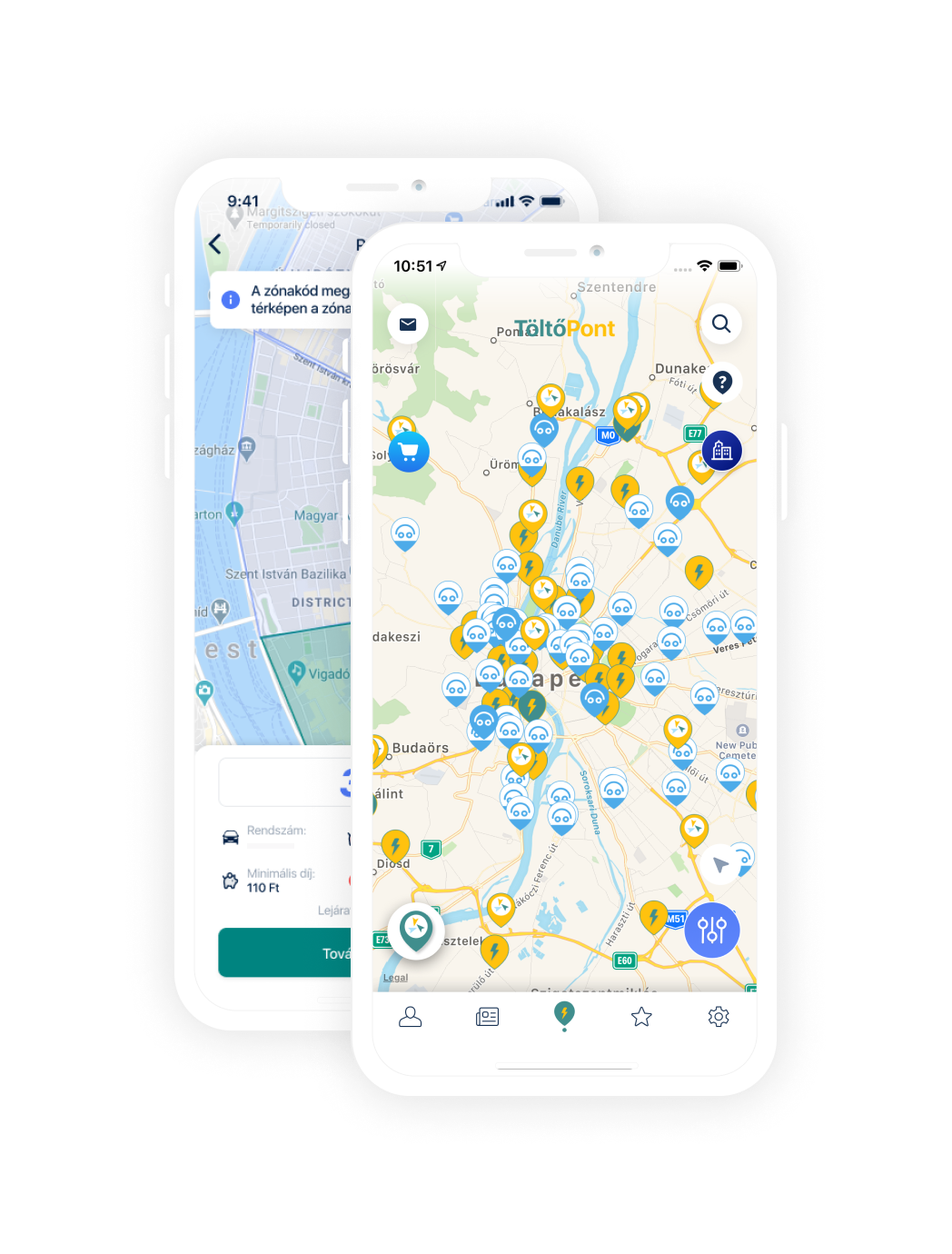 Are you ready for a better, more productive business?
Stop worrying about technology problems, focus on your business! Let us provide the development you deserve.
Related posts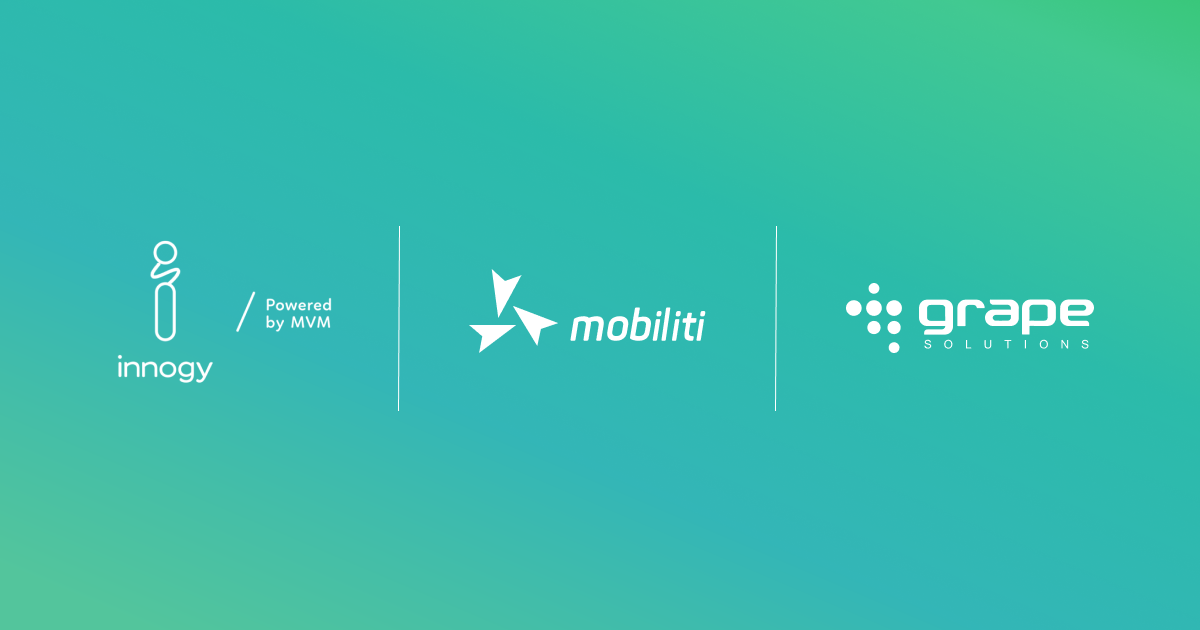 Hungarian development makes electric vehicle charging seamless in the Czech Republic
Grape Solutions and MVM Mobiliti partner with Innogy CZ, a leading Energy & Utility company in the Czech Republic to enable effortless and convenient electric car charging for Czech motorists. The development was carried out in cross-border cooperation between three companies of the MVM Group.